27' x 52" Grey Mist Steel Frame Round Pool & Bundle
SKU: 27x52GMIST
Click to see what's included in this Bundle!

Your pool package includes a skimmer/return kit, sand filter, pump and overlap liner.  Read more details below:

1. Heavy Duty Pacific Blue Overlap Liner

A special blend of natural, raw materials that ensure top-quality vinyl for all liners.  The ultraviolet inhibitors protect the liner from the sun's rays as well as enhance longer life.

Lomart & H.I.I. quality premium liners are a full 20 mils thick on both the sidewall and pool bottom to assure superior performance.

All Lomart & H.I.I. liners are sealed with Fusion-Weld, a sealing technique unmatched in the industry, which provides durability and supreme quality.

Upgraded Liners available when customizing your pool!

Lomart & H.I.I. provide a 100% seam warranty - 100% for a lifetime.

2. In-wall Skimmer & Return Kit

Through the wall installation for superior skimming action, ABS resin lid serves as a vacuum plate and is color coordinated to match the skimmer body.

Extra wide weir to automatically keep surface free of insects and debris.  Patented automatic weir shut-off and relief valve combo to prevent air

suction and protect pump against damage from loss of prime.  Large basket to collect debris while vacuuming.

Patented inside pool wall vacuum fitting for maximum convenience and effectiveness.  U-gasket to improve water tight installation.  Unitized construction of rust-proof, high impact ABS resin for maximum durability. 1 1/2″ skimmer hose fitting and 1 1/2″ return hose fitting for easy installation.

3. Spectra 4 - 19" Sand Filter

Seven position multi-port valve functions for filter, backwash, recirculate, pump-to-waste, winterize and closed.  Molded upper tank distributer for maximum water dispersion.

Large access port with V band clamp allowing easy access into tank unit for efficient sand loading or filter maintenance.  One piece, full diameter circular underdrain to prevent channeling of sand bed.

Molded of specially formulated resins for maximum durability.  Easy to read pressure gauge indicates when filter needs cleaning.  Automatic air relief to eliminate excess pressure that could damage the filter tank.

Drain port for easy removal of debris.  Uses a #20 gauge crystal silica  sand for exceptional filtration.  Filter combo base also included to mount filter and pump.

Upgraded Filter/Pump Systems available when customizing your pool!

Special Limited - 10 Year Warranty on Filter Tank.

 

4. Espa 1.5 HP Energysaver Pump (115vt)

Energysaving pump with up to 80% savings in operation costs!

Durable, corrosion proof housing for dependable service and all weather performance.  Heavy duty motor with integrated automatic thermal overload protector.

See-through lid makes inspection fast and easy, engineered polymer remains clear and strong.  Easy to remove lid for fast cleaning.

Pump comes with 6 foot standard Power Cord, 115 volt. 

 Built in automation with Bluetooth smartphone app.  115vt with 6 ft. standard cord and plug.  The world's most energy efficient swimming pool pump.

Upgraded Filter/Pump Systems available when customizing your pool!

5-Year Warranty on Pump.

 

 5. Premium Maintenance Package -

5-Piece Maintenance Kit:

Weighted Vac Head
Leaf Net
Pool Brush
Thermometer
Water Test Kit or Water Test Strips

 
Regular price
Sale price
$4,999.99
Unit price
per
Sale
Out of Stock
PLEASE ALLOW 2-3 WEEKS FOR SHIPPING
*Lift Gate Service Charge of $49.99 required for this purchase and will be added at Checkout.
Grey Mist 52" Above Ground Pool with Package!
Grey Mist™ blends a handsome soft-grey frame with a marble-styled wall in attractive grey and hints of forest-green colors. This classy design enhances any backyard environment.
Swimming Pool Features
This pool offers exciting features and product benefits designed to provide years of pool enjoyment.
Rugged Coated 6″ Painted Top Rails and Verticals
Poly-Lam coated, baked-enamel, 52" high pool wall.
Pool Wall and Frame Features
Rugged, Hot-Dipped: Galvanized copper bearing steel pool wall and frame for maximum strength, durability and corrosion resistance.
Multi-part Treatments with protective coatings, which include Tuff-Kote zinc,  Poly-Lam texture coating and Double-Kote baked enamel finish for long product life.
Construction makes Lomart pools up to 25% heavier than most other pools in the industry.  Lomart's state of the art manufacturing techniques and extremely rugged pool components combine perfectly for a pool built to last a lifetime.
Resin Top Connectors: Sleek, corrosion resistant, one-piece enclosure of the top rail without seams or exposed screws.
Tru-Lock Wall Closure: A newly designed fastening system for maximum strength, greater wall stability and easier assembly.
Warranty
Lomart Industries backs their products with warranties and consumer service policies that are the best in the above-ground pool industry. All of our pool and liner warranties are covered for the first 3 years at 100% against manufacturer defects (the remainder of each warranty is prorated). Bottom rails receive a Lifetime 100% warranty. Pool & Frame – Prorated Limited Lifetime.
More About Lomart Pools
All Lomart products are proudly manufactured in the U.S.A to ensure exceptional quality. In addition, their 660,000 sq. ft., state-of-the-art manufacturing facility combines complete product development with all phases of product manufacturing to assure maximum efficiency and product excellence.
Lomart swimming pool walls are made from heavier Copper Bearing Steel than industry standards.  30-60 lbs. heavier for superior strength.
Lomart Pools are built with strength throughout, right down to the vertical end cap holes that allow for precision-fit construction. Other brands use the cheaper, easier to produce slotted holes that weaken the pool's structural integrity. Shake a Lomart pool and you'll know it's well built!
Lomart Variable Depth Liner expand to more than 72 inches deep for a large underwater swimming area.
Need Help Deciding on Equipment?
Click to Read Shipping Information

ACCESSORIES

Orders for smaller pool accessories such as covers, chemicals, cleaners, etc. ship via UPS Ground.  Generally, UPS Ground orders ship within 3-5 business days.  Orders are shipped out regularly Monday - Thursday.

You will receive an email with the UPS tracking number once your order has shipped.  Please allow 24 hrs. for tracking info to update.

(You may receive a signature request in your email, please disregard that.)

SWIMMING POOLS | POOL HEATERS | CONNECT-A-DECK

*IMPORTANT* - After placing your order, you will receive our Shipping Agreement via email.  You must read and sign the document before your order is finalized.  See Shipping Agreement info below.

All orders that include a Pool and/or Heater or a Connect-a-Deck MUST sign the shipping agreement before your order is processed.  Delays in signing the agreement will result in a delayed order.

Freight orders typically ship within about 5-12 business days depending on the time of year.

You will receive an email when your package ships out that will include the tracking number and carrier information. The freight carrier will call you to schedule a delivery date and time window for delivery.

Lift Gate Service is required for Swimming Pool purchases.  You will see this additional charge of $49.99 at Checkout.  Your Pool Package will arrive on a special truck with a hydraulic lift.  This will make receiving the shipment much easier for you. The driver will use the lift to place the pallet on the ground curbside.

Pool Heaters have a freight plus Lift Gate fee applied at checkout.  Please enter your address on the cart page for an accurate shipping calculation.  You can do this before purchasing.

All Pool Heaters ship for free with a pool package order.  If buying the heater without a pool package, additional shipping charges apply.

If you live in the states of WA, OR, CA, AZ or LA there is an additional shipping fee that is calculated at checkout.

 Some important considerations when purchasing a swimming pool:

Does your city/township require a permit to build a swimming pool? Please let us know at the time you order if you need us to hold your order while you complete the necessary steps your city requires.
There are some cases where the freight company cannot deliver to your residence. No freight carriers will deliver to Dirt or Gravel Roads/ Down Driveways/ Dead End Streets. If you think the freight company will have difficulty delivering to your house, let us know when you place your order. We can help make other arrangements for you to pick up your order at a terminal. Please note, you will need a truck, van or larger SUV to haul the items home.
If you decide to cancel your Pool Order after it has been shipped or refuse the package upon delivery, the pool will be returned and a 30% cancelation fee will be charged and deducted from your refund.
Receiving a freight delivery is very different than a regular package in the mail. Special care is required to ensure your package arrives complete and that any replacement items can be sent.

 

It is very important to follow the instructions in this agreement completely.

 

Failure to comply with the shipping agreement could result in you not receiving replacement parts or missing boxes at Pool Nation's expense.

When your pool arrives, inspect the packaging before signing or opening. If you notice any torn or damaged boxes, please note on the shipment receipt "visual damage" before you sign for the order. There is no action we can take with the shipping company if you do not note the damage before signing. Your signature indicates that everything arrived intact. Take a picture of the damage. The pallet will be shrink wrapped in plastic. Do not refuse the shipment unless you call us for an approval.


Open and read the Packing List that is provided with your shipment and compare it to the contents of the pallet to make sure everything arrived. If you find that there are any boxes missing you must contact Pool Nation USA within 72 hours of receiving your pool. After 72 hours your pool package is considered complete and shipped in full. No other replacement boxes will be sent at Pool Nation USA's expense.


It is the customer's responsibility to inventory the parts of the pool against the manufacturer's packing list. This needs to be done before the installation. This procedure needs to be completed even if you decide to install your pool months after taking possession. We do not want you to realize you are missing a part halfway into the installation.  Please double check that you have everything BEFORE beginning the installation.  Pool Nation USA will assist you with any missing parts for up to 90 days after receiving the pool.

If you are missing your Pool Nation USA Packing Slip - or a manufacturer's parts list in the pool boxes, please send us an email with your order number.

We want you to enjoy your pool for an exceptionally long time so please remember to replace the gaskets around the skimmer and return every two years. This will help in preventing water from getting between the liner and the pool wall, causing corrosion.

LAYAWAY ORDERS:

Please click this link to see more info about our Layaway Program.

CONNECT-A-DECK ORDERS:

Your Connect-a-Deck ships separately from a pool package. Lumber is delivered from a supplier local to you. You will not receive a tracking number for the Connect-a-Deck from Pool Nation USA.

ALL DECK ORDERS ARE FINAL.  DECKS ARE MADE TO ORDER BY THE MANUFACTURER AND CANNOT BE CANCELED ONCE ORDERED.

The supplier will inform you when the lumber is being delivered. You do not need to be home to receive this delivery.

All hardware and detailed instructions are mailed in a separate package via USPS. You should receive this within about 10 days of receiving the lumber delivery.  The plans will contain the list of lumber you should have received.

The detailed instructions/plans for building the deck are part of your purchase.  We cannot send out copies of the plans prior to you receiving them.

Please email us with any questions.  If you need help with an order already placed, please include the order number in your email.

orders@poolnationusa.com | 412-225-0827
Click to Learn About Our Layaway Program

POOL NATION USA LAYAWAY PROGRAM

To log into your Partially account and view or edit your Payment Plan click here.

Reserve your Pool Package with our easy, free Layaway Program and lock in your price!

Customize your Pool Package with the add-on accessories and equipment of your choice and then click Add to Cart. Choose Layaway and register a Partially account with your preferred email address and follow the steps to make your 10% deposit and create your payment schedule.  You are able to choose the number of months you want your plan to be.

Your custom Pool Package will then be reserved! Pool Packages will be shipped to you after payments are completed and the items are in stock.  

Layaway orders are placed on the shipping schedule after the last payment is made.  Freight orders are currently shipping out within about 10-12 days or sometimes sooner.  You will receive an email with the tracking information once the order is picked up and the freight carrier will call to schedule a delivery appointment with you when it is closer to your area.

Your package will come conveniently wrapped on a pallet and delivered with lift gate service.  All payment installments must be completed before your package is shipped.  

Don't miss out! Swimming pools and equipment prices will be significantly increasing! Reserve yours now with 10% down and convenient, interest free monthly payments.

 
Share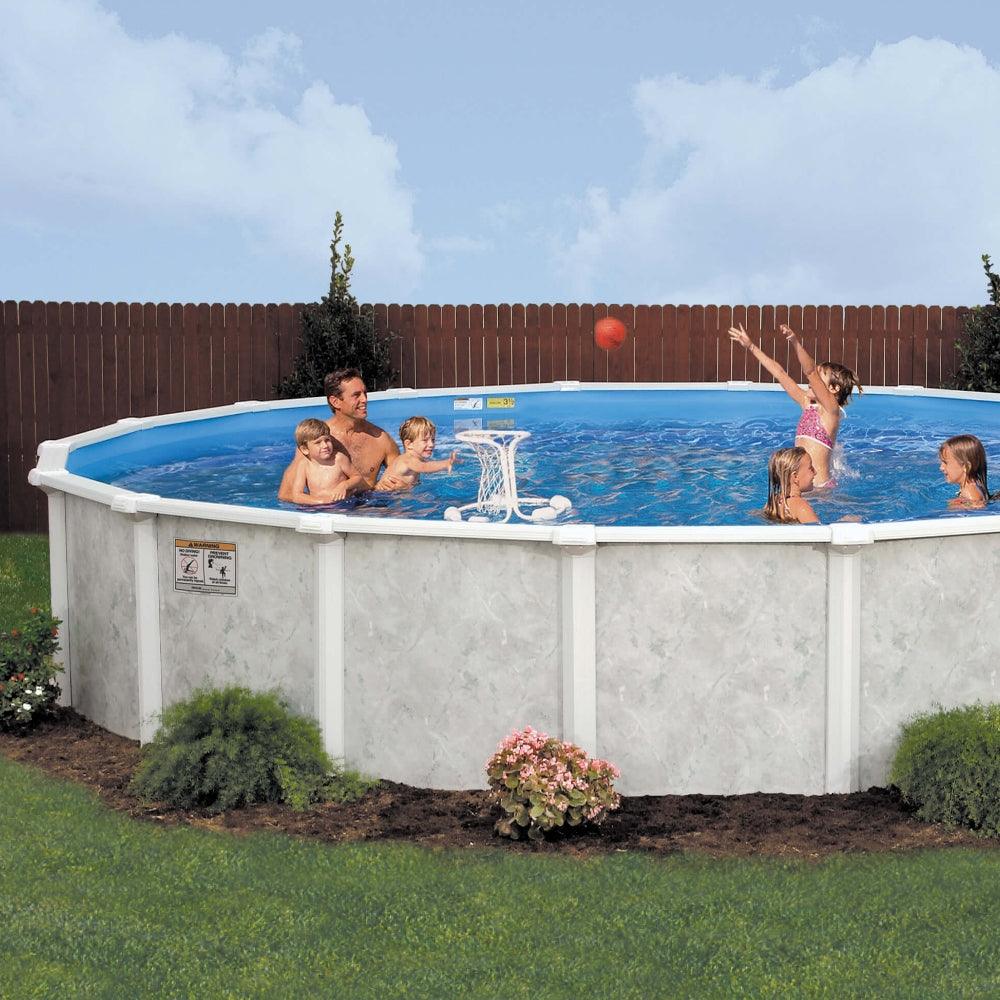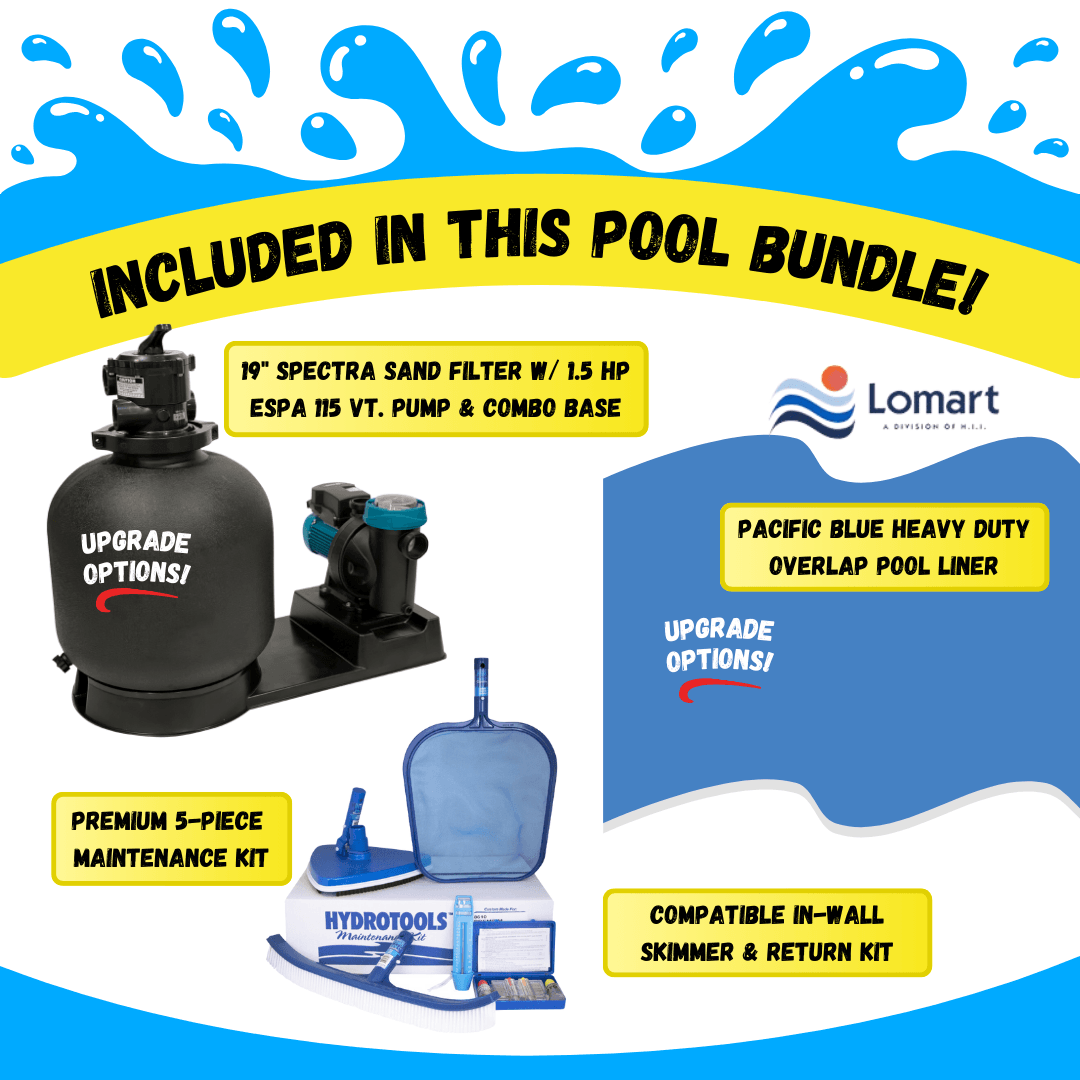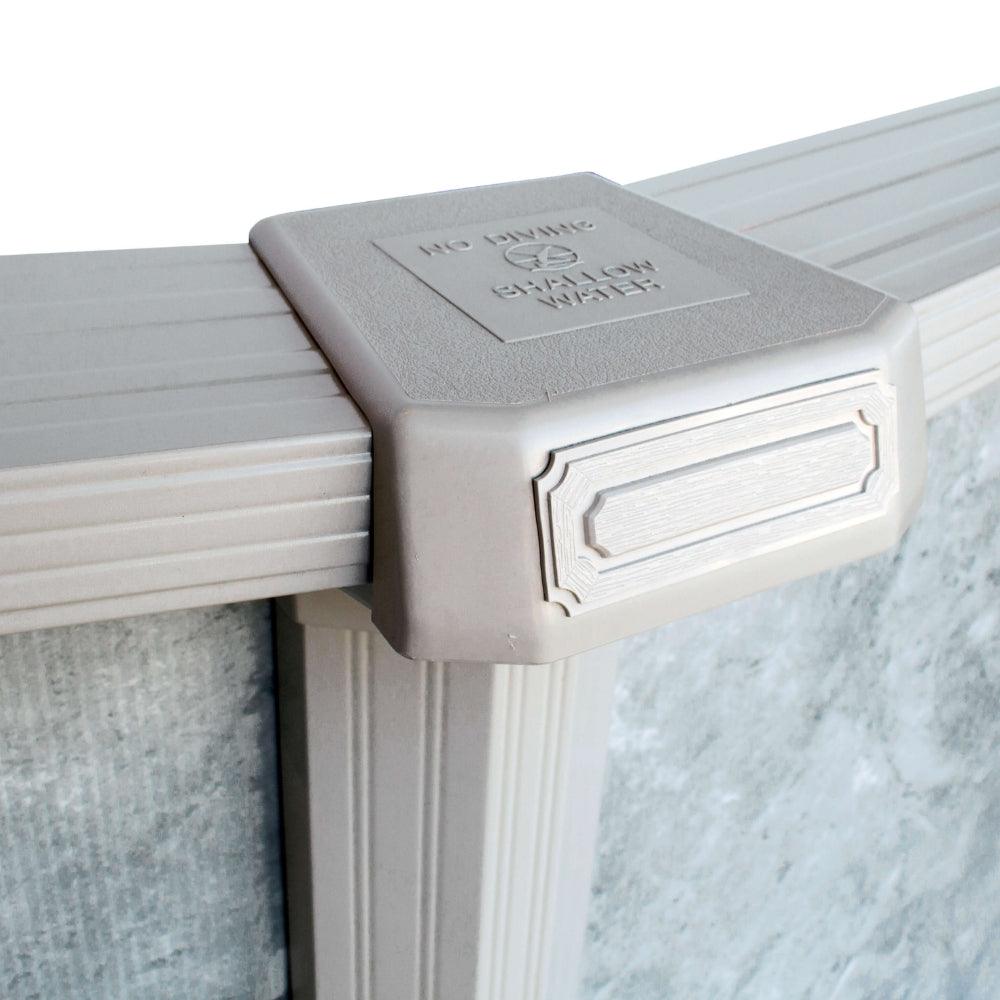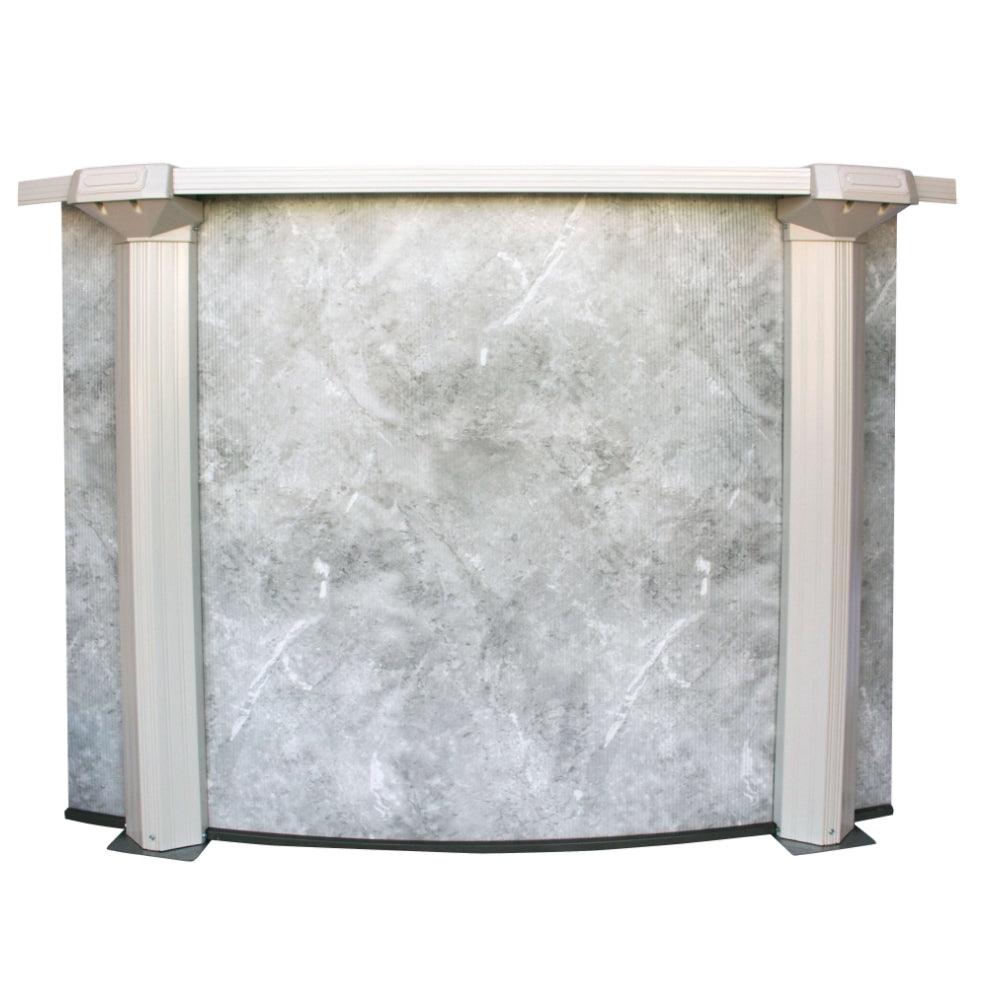 Lomart Round Pool Installation Video
Lomart Oval Pool Installation Video
Lomart Below Grade Installation Video
Round Pool Installation Video
Oval Pool Installation Video
Below Grade Installation Video
Choosing a selection results in a full page refresh.